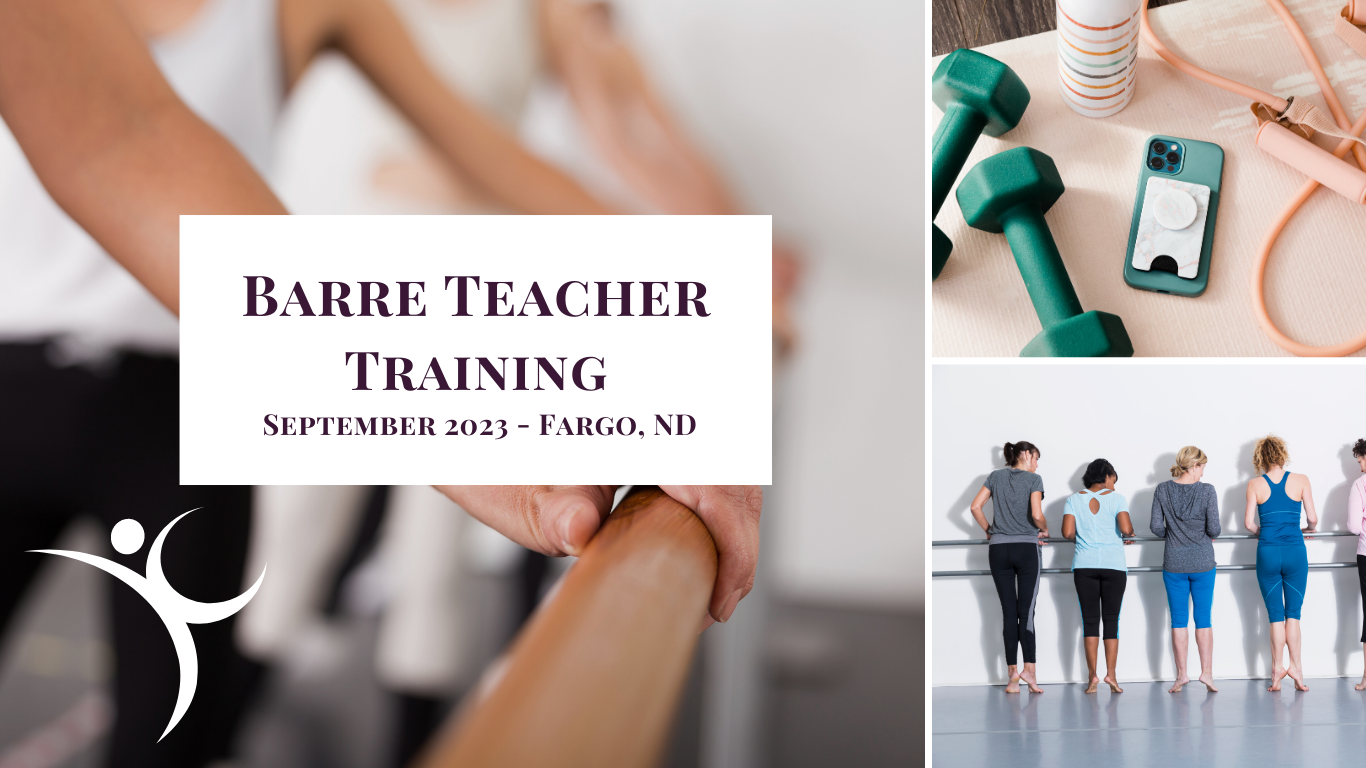 Mojo Fit Studios Barre Teacher Training
Are you looking for a great way to get into teaching fitness classes? Barre is a combination of yoga, isometric exercises, ballet, and pilates movements. It focuses on muscle toning and conditioning. This is a low impact class making it a great option for a wide variety of clients.
What will you learn?
You will learn how to create and teach your own basic Barre sequence. You will learn how to guide your class verbally and through demonstration so they can find the correct alignment and intensity for their body.
What else do you need to know?
You will need to apply below for the training. Please be sure the training dates work in your schedule before applying. We will not be able to accommodate makeup classes. Each teacher in training will receive an unlimited membership during the training dates provided their training payment is up to date.
Training Dates:
September 15th (North) 6-9PM
September 16th (West) 9AM-4PM
September 17th (West) 8AM - 4PM
September 24th (North) 12-4PM (TEST OUT)
Cost: $425 (Payment plans are available. Please reach out to mojo@mojofitstudios.com for more information.) Training must be paid in full by September 13th, 2023.
Barre Training Application