NEW TO MOJO FIT STUDIOS? START HERE! 
Welcome to MOJO FIT STUDIOS! We are excited for you to try your first class and your instructor will show you around the studio when you arrive for the first time. As a new client your are eligible for our $25 for 3 week unlimited offer that can be used at both studio locations! This will be offered as a payment option when you follow the steps below to purchase your class.
FIND A CLASS: You can explore our schedule to find your first class HERE! Once you have found a class select "Book Now" and you will be directed to the new client account setup. If you are a new client you will be given the new client offer as a payment option. HINT: Yinyasa and Hot Yoga are great classes to take as your first class.
Looking for the perfect way to start your practice at Mojo Fit Studios? Register for one of our Intro to Yoga Basics Workshops.
Upcoming Intro to Yoga Basics Workshops ($20):
March 9th 5:30pm - 6:30pm (Book Here) (Mojo West)
April 6th 5:30pm - 6:30pm (Book Here) (Mojo West)
May 4th 5:30pm - 6:30pm (Book Here) (Mojo West)
WHAT SHOULD YOU BRING WITH YOU? We have yoga mats to borrow at the studios. Please bring water and a towel to class.
WEAR COMFORTABLE typical workout clothing.
LEAVE YOUR SHOES AT THE DOOR for classes at Mojo Fit Studios. Clients are barefoot or with socks for classes.
ARRIVE ON TIME. For the safety of our clients belongings we lock the front door when class begins.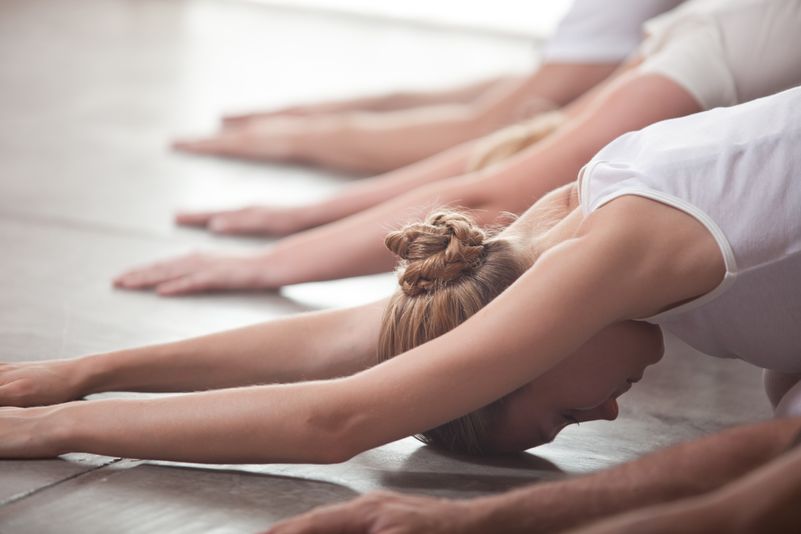 PURCHASE CLASSES and reserve a spot. We recommend our new client special: $25 for 3 weeks of unlimited classes.
The studio is equipped with a changing room, showers, lockers, and bathrooms. You can simply bring yourself to class and we will help you with the rest!
First time at the studio? You are eligible for our intro offer of 3 weeks of unlimited classes for $25. Sign up HERE