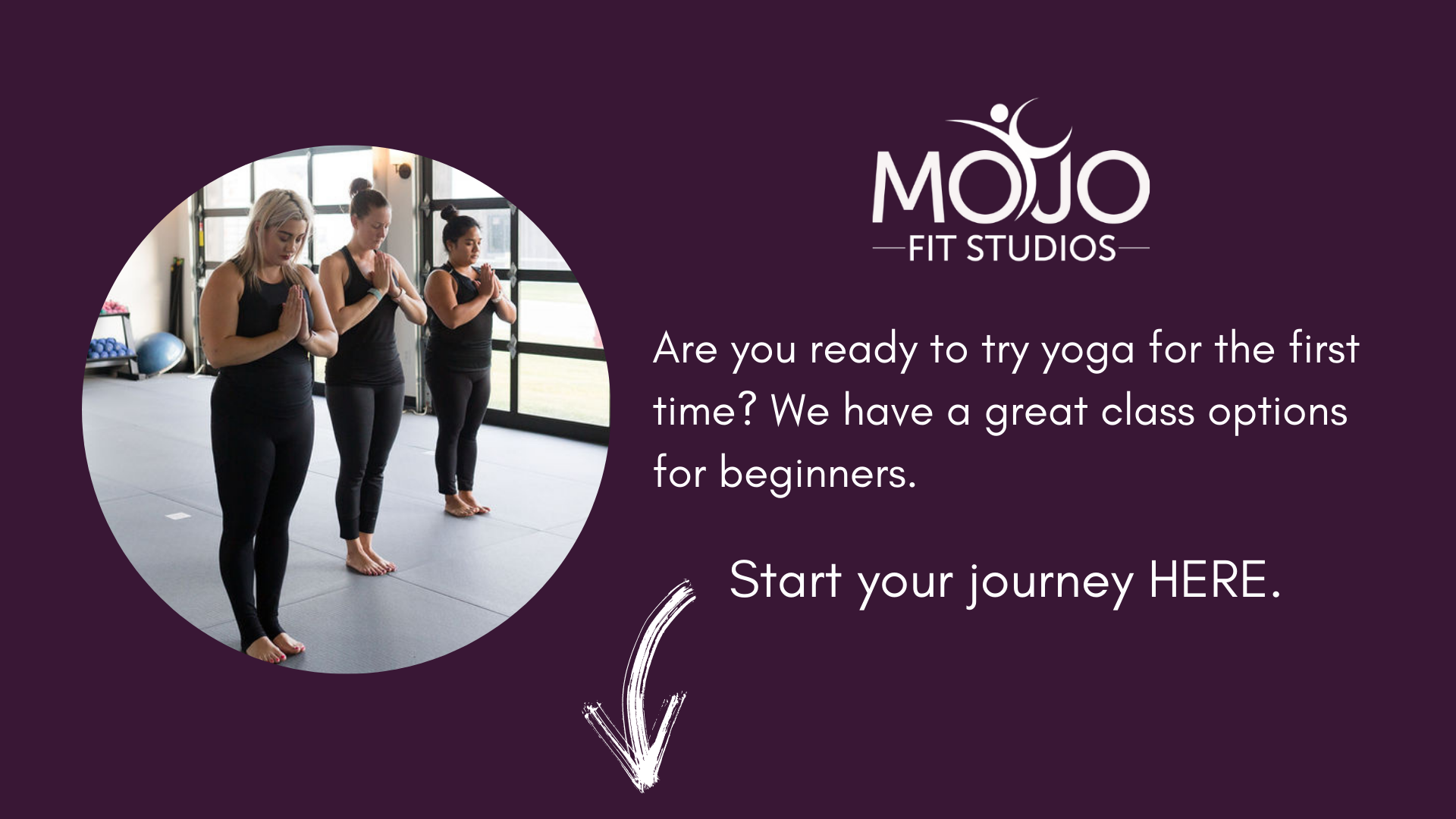 Many clients say coming to class for the first time was the hardest part of starting yoga.
We are excited to help you get to your mat for the first time! Below are 5 easy steps to getting to your mat for the first time.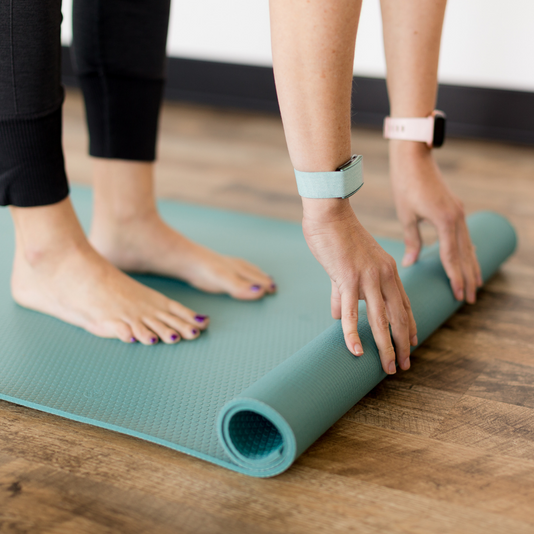 Step 1: Find your class.
We have 3 class types we often recommend for beginners. We have listed them below from the least intensity to the highest for beginners.
Yin Yoga: This is the slowest pace style of yoga we have at Mojo Fit Studios. During a Yin Yoga class, stretch poses are held for longer periods of time 1-5 minutes. This allows for deep release of the ligaments, fascia and muscles will help to increase circulation, flexibility and stress reduction.

YinYasa Yoga: This class is a combination of our traditional Yoga class with more movement and Yin Yoga deep stretch class. This is a great class opportunity to learn the basic yoga poses in a slower paced non heated class environment.

Hot Yoga Detox: A slower paced style of Hot Yoga class that is great for all levels of clients looking for a heated class. This class will help you to refresh your body and mind using breath, movement and strengthening poses. This class provides the breakdown of postures for new students and allows for advanced students to deepen their practice by offering advanced modifications.