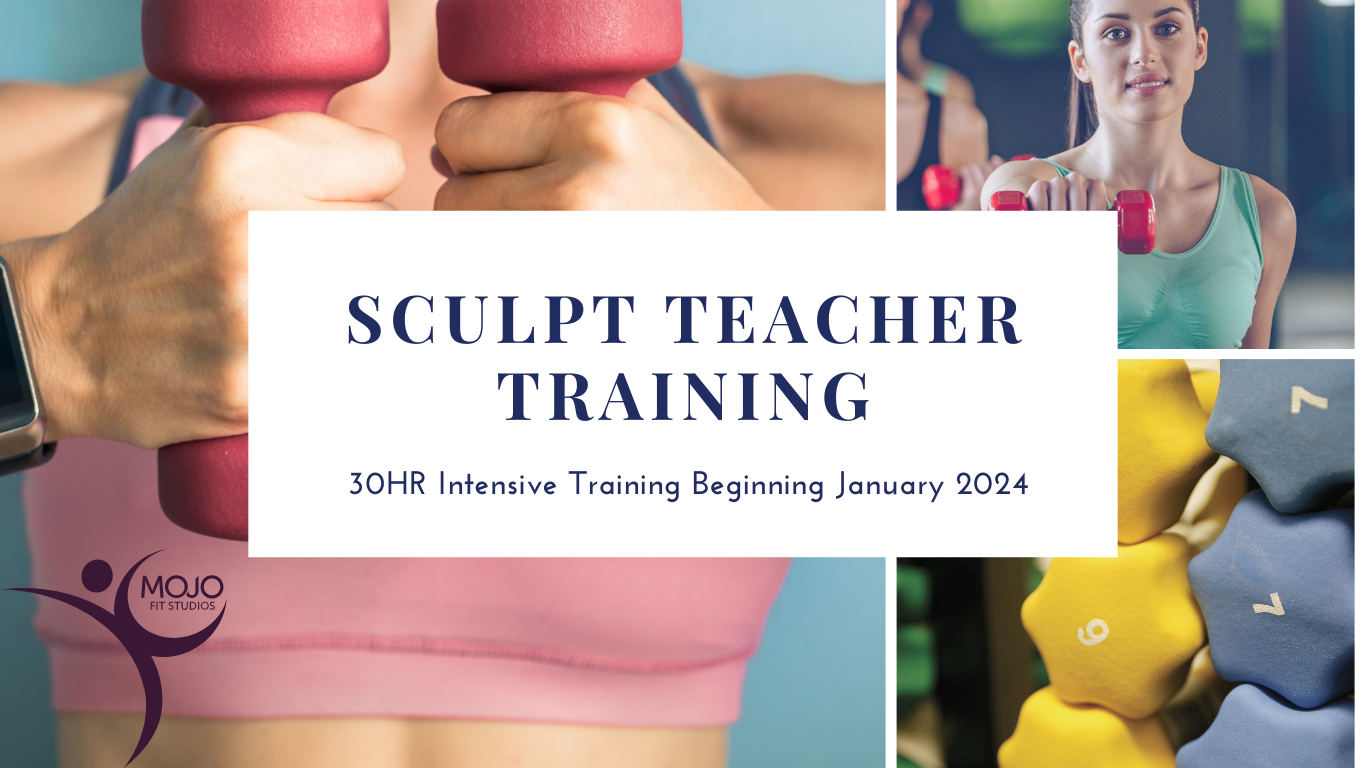 Mojo Fit Studios Sculpt Teacher Training
Are you looking for a great way to get into teaching fitness classes? Sculpt is a combination of yoga and muscle conditioning using weights, cardio, and strengthening exercises for optimal calorie burn! This class is a high energy class set to fun upbeat music typically taught in a heated yoga room.
What will you learn?
You will learn how to create and teach your own basic Sculpt sequence. You will learn how to guide your class verbally and through demonstration so they can find the correct alignment and intensity for their body. You will also be trained on safety, choreography, and how to lead a class through a fun and energizing workout!
What else do you need to know?
You will need to apply below for the training. Please be sure the training dates work in your schedule before applying. We will not be able to accommodate makeup classes. Each teacher in training will receive an unlimited membership during the training dates provided their training payment is up to date.
Training Dates:
January 11th 6-9PM (West)
January 25th 6-9PM (West)
February 1st, 15th 6-9PM (West)
February 15th 6-9PM (West)
February 22nd 6-9PM (West)
March 7th 6-9PM (West)
March 21st 6-9PM (West)
March 29th 6-9PM (West)
Cost: $475 (Payment plans are available. Please reach out to mojo@mojofitstudios.com for more information.) Training must be paid in full by January 8th, 2024.
Sculpt Training Application